Nearly every parent knows the struggle of rifling through things, searching for their baby's precious pacifier. You may have several spares, but nothing quite matches up with your little one's favorite pacifier. Products like pacifier clips help put an end to this situation. But is it safe to use pacifier clips for your baby? Check out the information below to find out!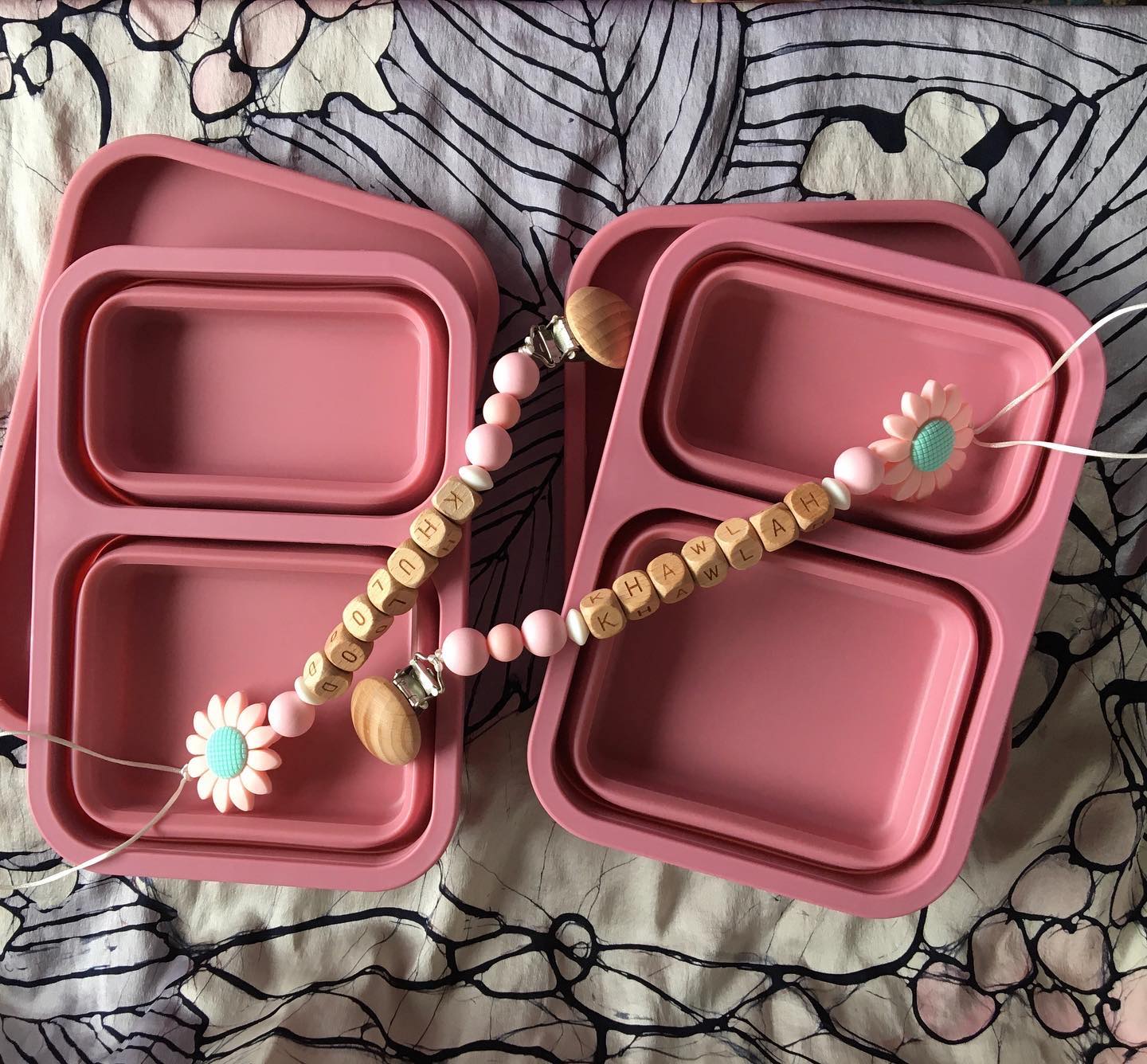 How Safe Are Pacifier Clips?
When you use the clip with the right material, it can be perfectly fine to use for your little one. However, you should always watch your little one when using one of these products, as a long cord could be a choking hazard. Babies put just about everything in their mouths.
Things To Avoid With Pacifier Clips
Pacifier clips aren't toys, and you should never treat them as such. Instead, view them the same way you would pacifiers or teethers; these items are baby essentials and comfort items. You should also avoid allowing your baby to sleep with the pacifier clip on. You can't monitor your little one throughout the night, so removing the clip at bedtime eliminates any risks. Ideally, there shouldn't be anything in the crib with your precious child while they sleep, as suggested by the American Academy of Pediatrics. Additionally, you should only buy pacifier clips made with non-toxic materials; this will keep your infant safe in the event they put the clip in their mouth (and chances are, they will). The best pacifier clips are either made with safe-to-chew wood or silicone. Pacifier clips should be tested to prove CPSC compliance with standards for materials, small parts, and use and abuse of the item.
Parenting tip
Don't negate the importance of cleaning this item. Just like you clean your baby's pacifier and teethers, you should take time to wash down their pacifier clip. Since your baby will likely put the clip in their mouth, bacteria could build up on it over time.
The Verdict: Should Parents Buy Them?
So, is it safe to use pacifier clips for your baby? Of course! Just make sure you:
Remove the clip anytime you set your baby down to sleep.
Don't purchase one with an extra-long cord.
Avoid options with small pieces that your baby could potentially detach.
You have nothing to worry about as long as you keep an eye on your baby and shop for quality pacifier clips. Many parents stand by these useful items but remember that they're baby essentials, not toys. HUGS® has cute pacifier holders that are perfect for your precious baby! We consider the thought process of your infant and design clips that are safe. Browse our many adorable options to find the perfect choice for your baby. Say goodbye to the days of losing the pacifier once and for all!