Today, smart phone seems to be much more interesting than reading a story to your little one.
Today, smart phone seems much interesting than spending time with your souse.
But...
Tomorrow when we look back, we will have less memories to cherish and badly we will miss these chances.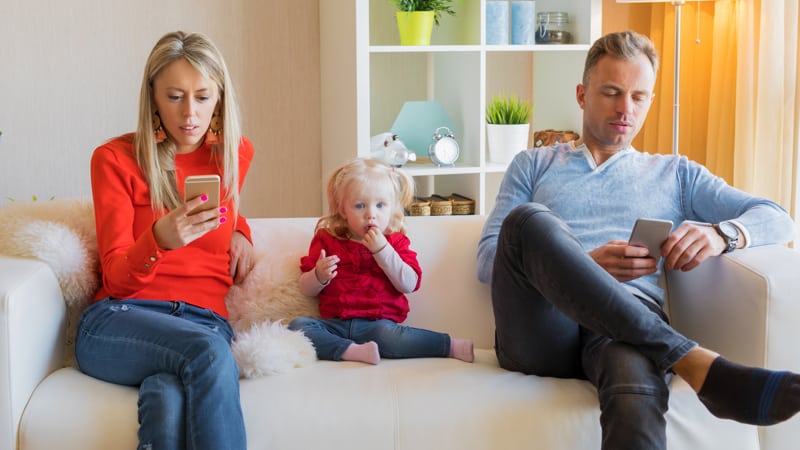 WHAT IS THE SOLUTION??
Since the phones are an inevitable part of our lives we cannot completely detach ourselves from it but, we must always try to have a healthy boundaries for ourselves as well as for our kids regarding the screen time.
FOLLOW THESE THREE GOLDEN RULES
1. No phones 30 minutes prior bedtime
2. No phones during the mealtimes, preferably on Airplane mode.
3. Each time your spouse, child has something to share, keep your phone down for a while.
Because at the end, nothing is more important than the family. Family First Always.